CEO Letter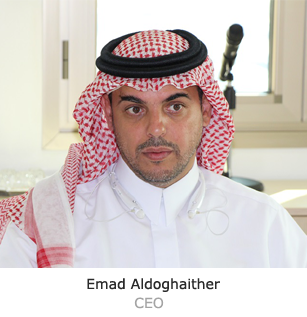 Our Semanoor team is as diverse and creative as our solutions and services we give. What binds us together—across International borders and business groups—is our values.
Over the last 15 years, Semanoor has evolved into an International powerhouse driven by both integrity and innovation. This is a reputation built over time and a legacy we should be proud of, because we sacrificed a lot to reach at this point. The responsibility to protect and enhance that legacy lies within each one of us. This is a duty we must uphold to our clients and associates, to our shareholders, and most importantly, to each other.
On this occasion of opening our new 2015 profile book, I thank each one at Semanoors' family of all the hardworking multinationals, as I cherish your dedication and your ongoing commitment to the values that define our success here at Semanoor.
To capture the potential of this statement, Semanoor is executing a bold agenda in the next round. That agenda is reshaping our company, and we believe it will reshape our industry in this region as well. In this letter I will not describe the actions we have taken and are taking this year, or how we have started our growing plan which has emerged from this transformation. I believe that if you understand our strategy and vision, you will share our confidence in Semanoor's prospects unconsciously—for the near term, and for this decade and beyond, and moreover; you will share the love of what each one of you is doing.
Let's start with a new drive this year - Restless15 !