Gaming
Is Semanoor's original creative manifesto in simulation and gaming business. The adventure game is full of thrust as well as educational values.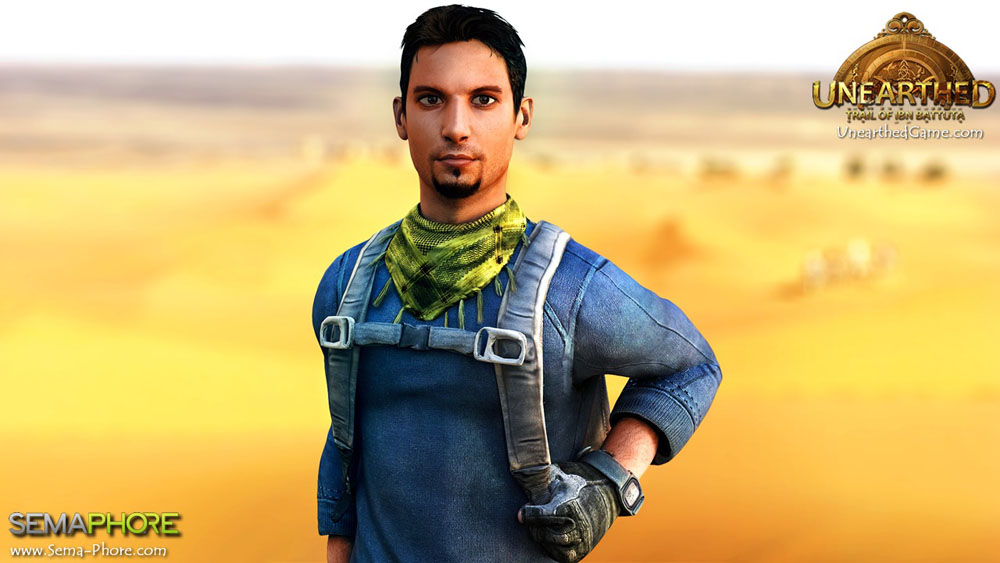 The game tells the story of a fortune fortunehunter 'Faris Jawad' receives a call to visit Morocco, he embarks on an exotic adventure throughout the Middle East, on the trail for the famous Muslim explorer Ibn Battuta. The trail won't be clear however as Faris and his archeologist sister 'Dania' will have to overcome an unholy alliance of a militia army leader, a weapons dealer and a wealthy antiquities smuggler who are after the same goal.
Features:
. Unique mix of platforming, melee fighting, shooting and stealth gam play
. Travel across the Middle East from the wild life of the Moroccan Atlas mountains to the alleys of old Damascus through the port of Alexandria and the metropolitan city of Dubai
. The game is [resented in a TV style episodic format along with recaps of previous episodes and teaser cliffhanger of what lies ahead
Gaming & Animation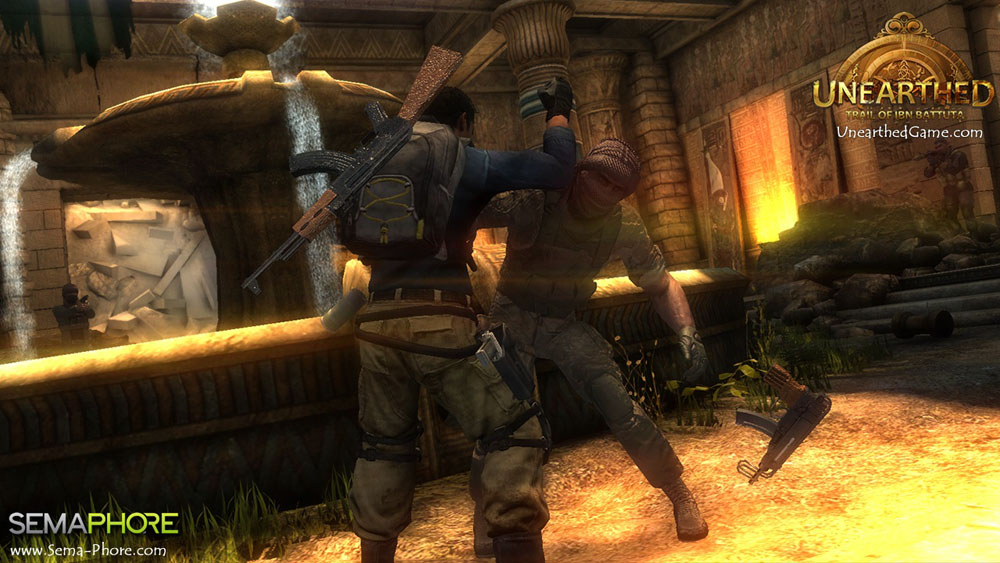 We develop cutting edge animation through our unique production pipeline, which achieves CG quality rendering. Covering the entire spectrum of animation production tasks ranging from concept art, storyboarding, animatic, character and environment modeling and color correction.
We create believable and real-life objects and characters through advanced shading technology such as Skin Shading, realistic eye representation and facial motion-capture that captures all the subtle facial movement. We apply masterpiece artwork to animate any required project whether entertainment or educational. Our animated projects range from 3D lessons, to entrepreneur presentation, from Military training courses, to architectural design, from e-commerce to industrial design.
Semanoor is the region's first development studio to be fully licensed for console development by Microsoft (Xbox One), Sony (PS3, PS4 and PS Vita) and Nintendo (Wii U). In addition to next-generation consoles, we support a wide range of platforms ranging from mobile and tablets (iOS/Android/Windows Phone/Blackberry) to PC (Web Browsers/Standalone Executables) and micro consoles (Ouya/nVidia Shield/GameStick/ Amazon Fire TV).