MediaLibrary
The e-learning - or the use of technology in education - is the most important requirement in modern age, and hence, Nations have accelerated efforts in the implementation of e-learning as a top priority within their national projects long termed plans.
---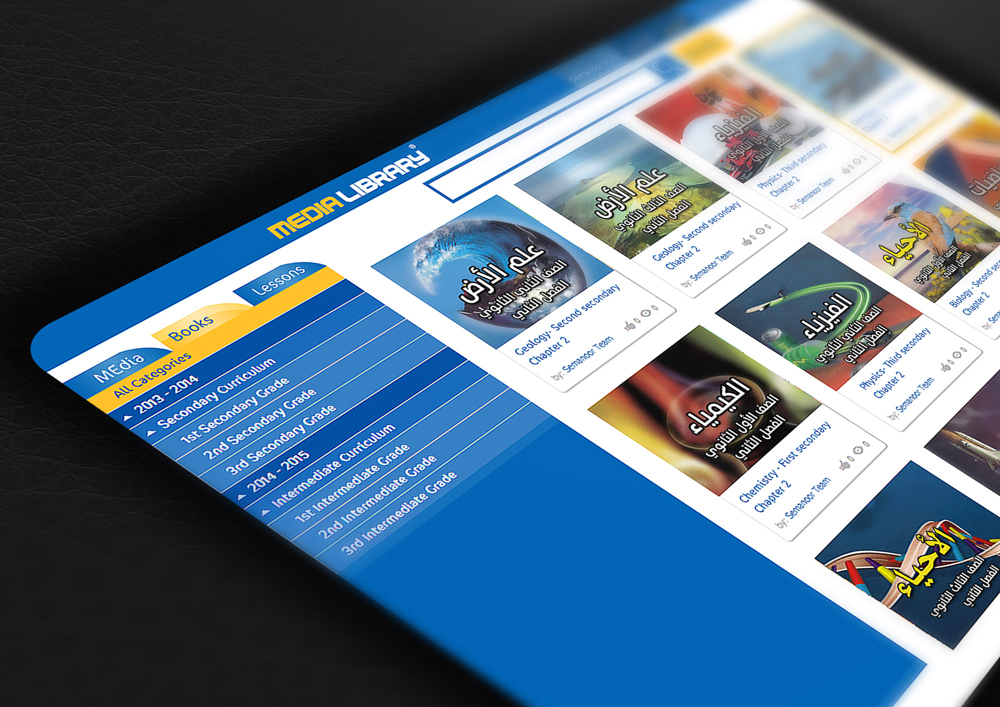 It is an innovative E-Content platform that provides an appropriate, insightful and social learning environment for students everywhere. 'The Media Library by Semanoor' enables teachers and administrators to - more efficiently and effectively - create, manage and align content, assessments, curriculum, standards and supplemental learning material to have a collective educational performance.
Our platform is a 100% online-based solution with Web2.0 technology, compatible with all browsers and operating systems. Available 24 hours a day and 7 days a week with a single Login and Password, no software or plug-in installation is needed. Most importantly it is characterized by an extremely simple interface.
Media Library Features:
• Class Profiles and Web Pages Creations.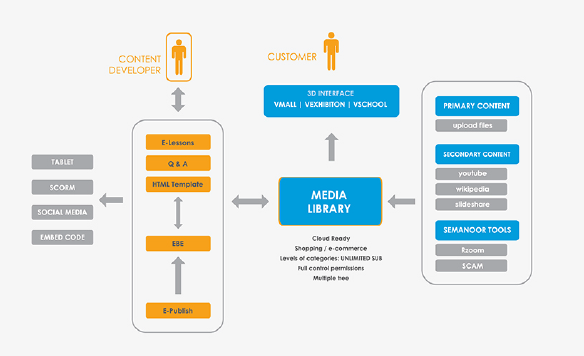 • Create an Online knowledge base
• Track Student Usage & Course Analytics with ranking and recommendations
• Mobile Applications supported for all Media
• Social Networking Features to share collaborate and engage.
• Group Workspaces for Different applications. Class, Topics, Focused group Teams, & More
• Personal File Storage / Bookmaking Management Features
• Privacy Control & Media Managements to control access for any content.
• Advanced Administrative Features
• Single Sign-On (SSO) support for the platform
• Import / Export Courses, Users, web pages and Media to Media library
• Search option available all times for any contents.
• Storage ( Local& S3 & in house )
• Multilingual
• Unlimited Registers / Users
• Users Type and Permissions (Quest, Developer, User,…)
• User Page ( My Profile, My Massages, My Comments ,My Album, My Video, My Note ,My Media , My Favorites)
• Unlimited Upload Media
• All media formats enabled